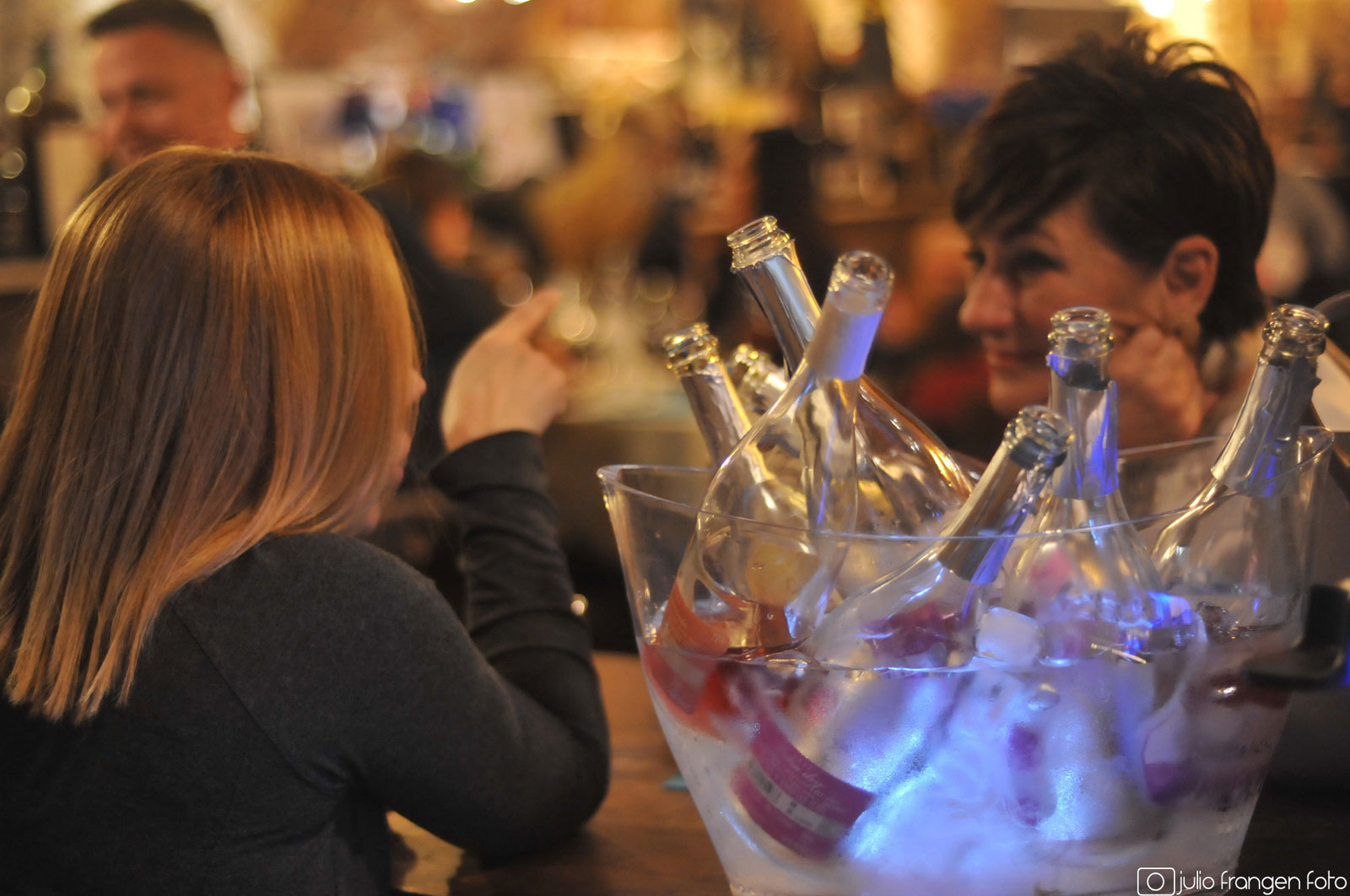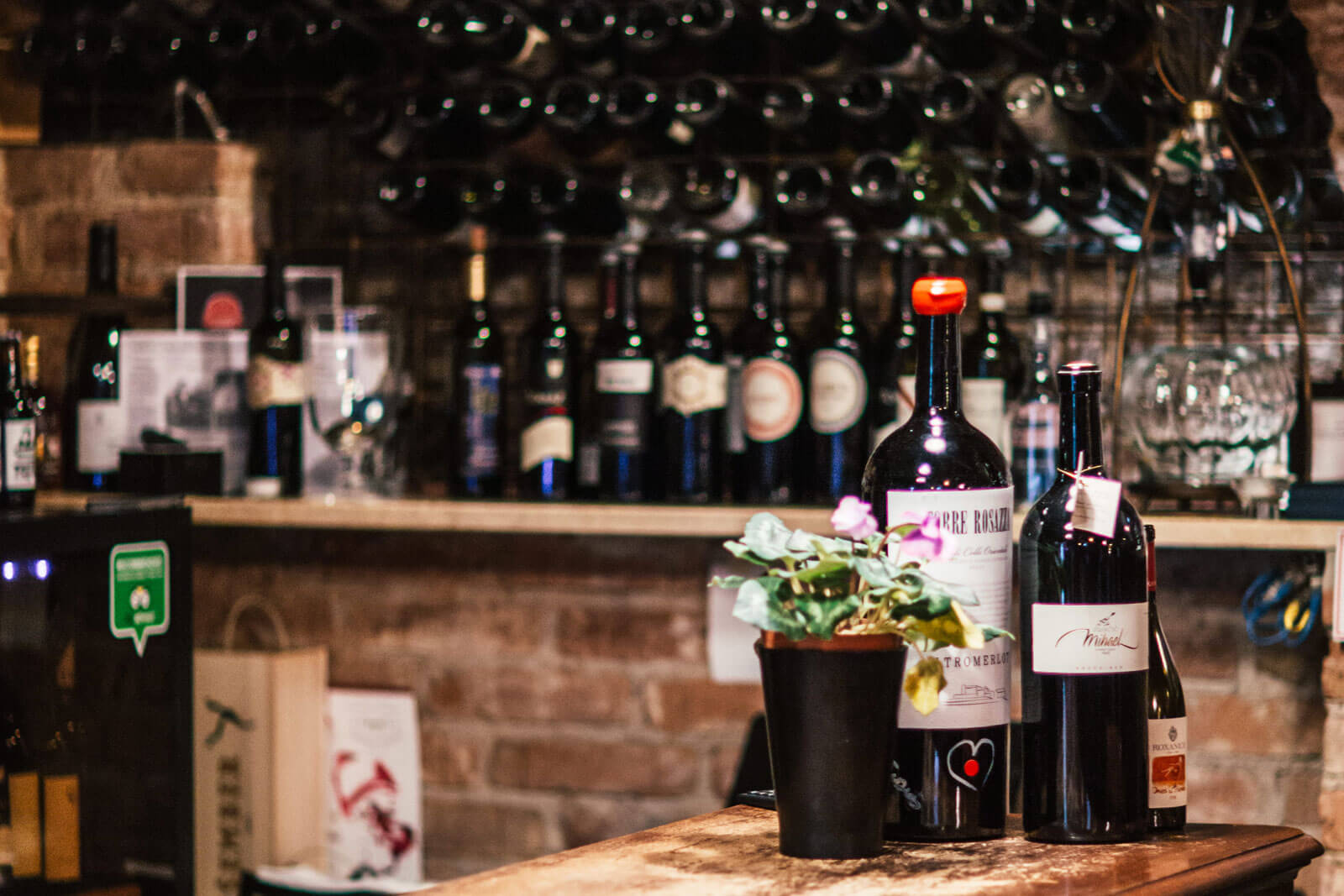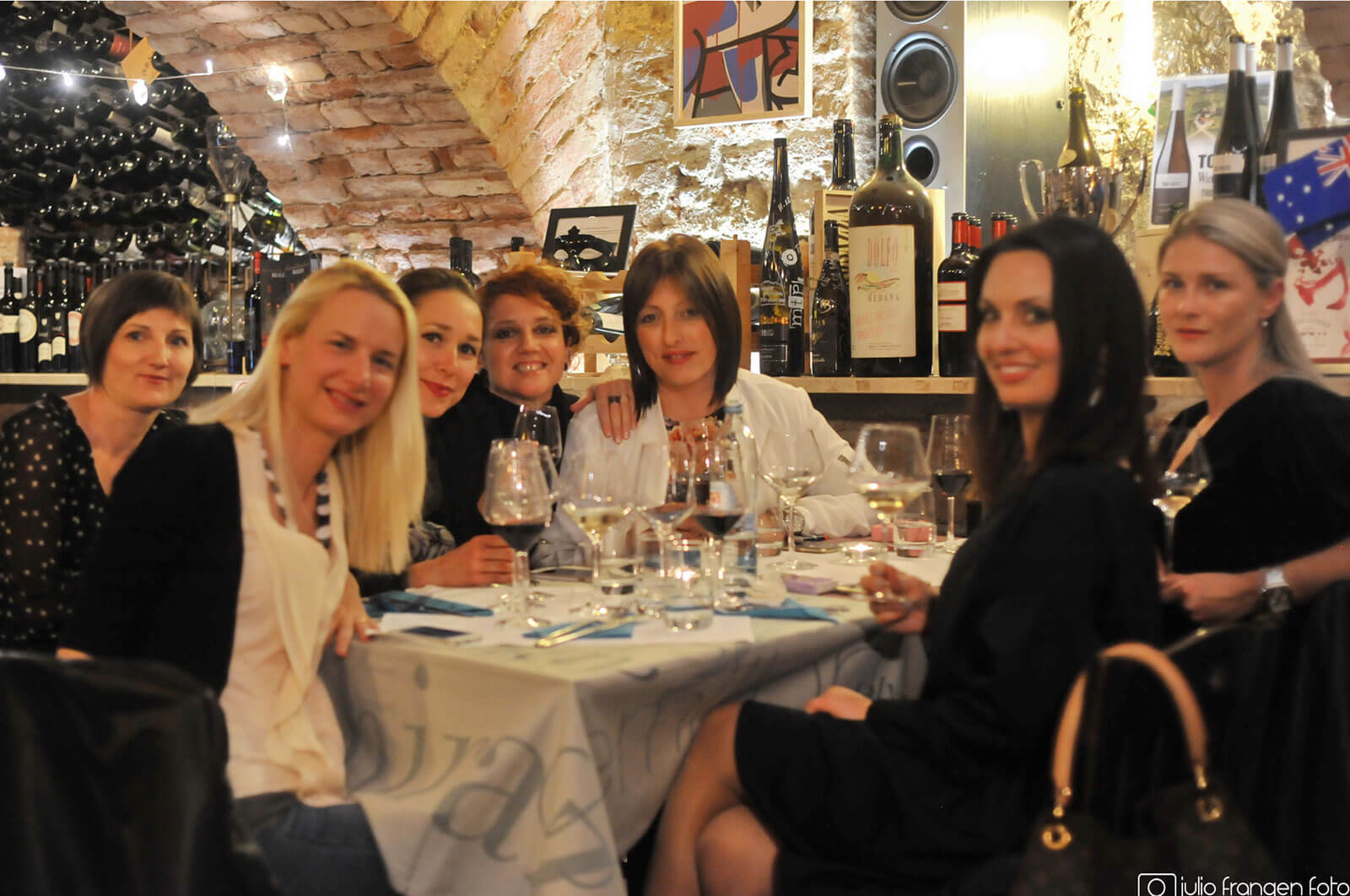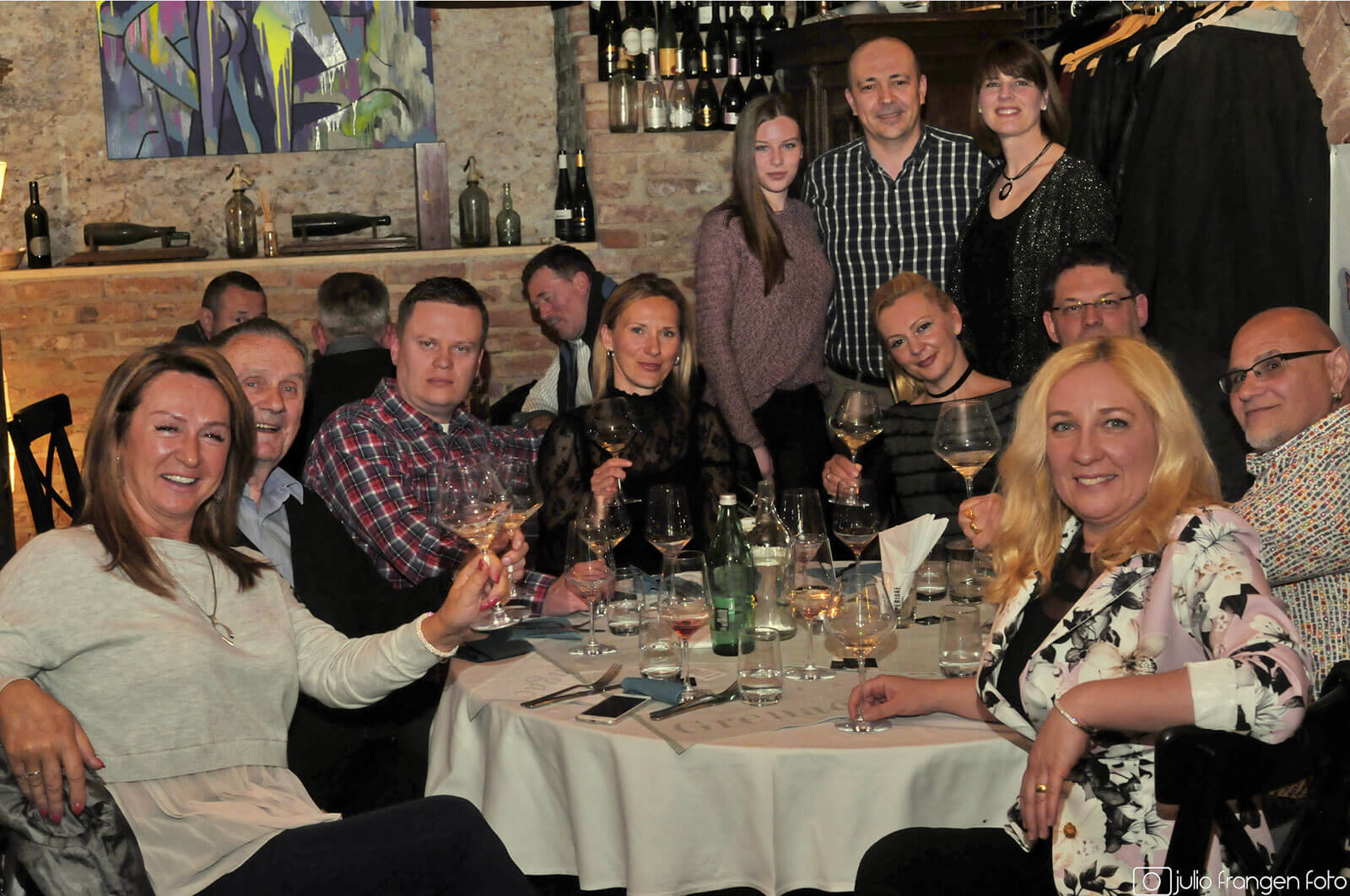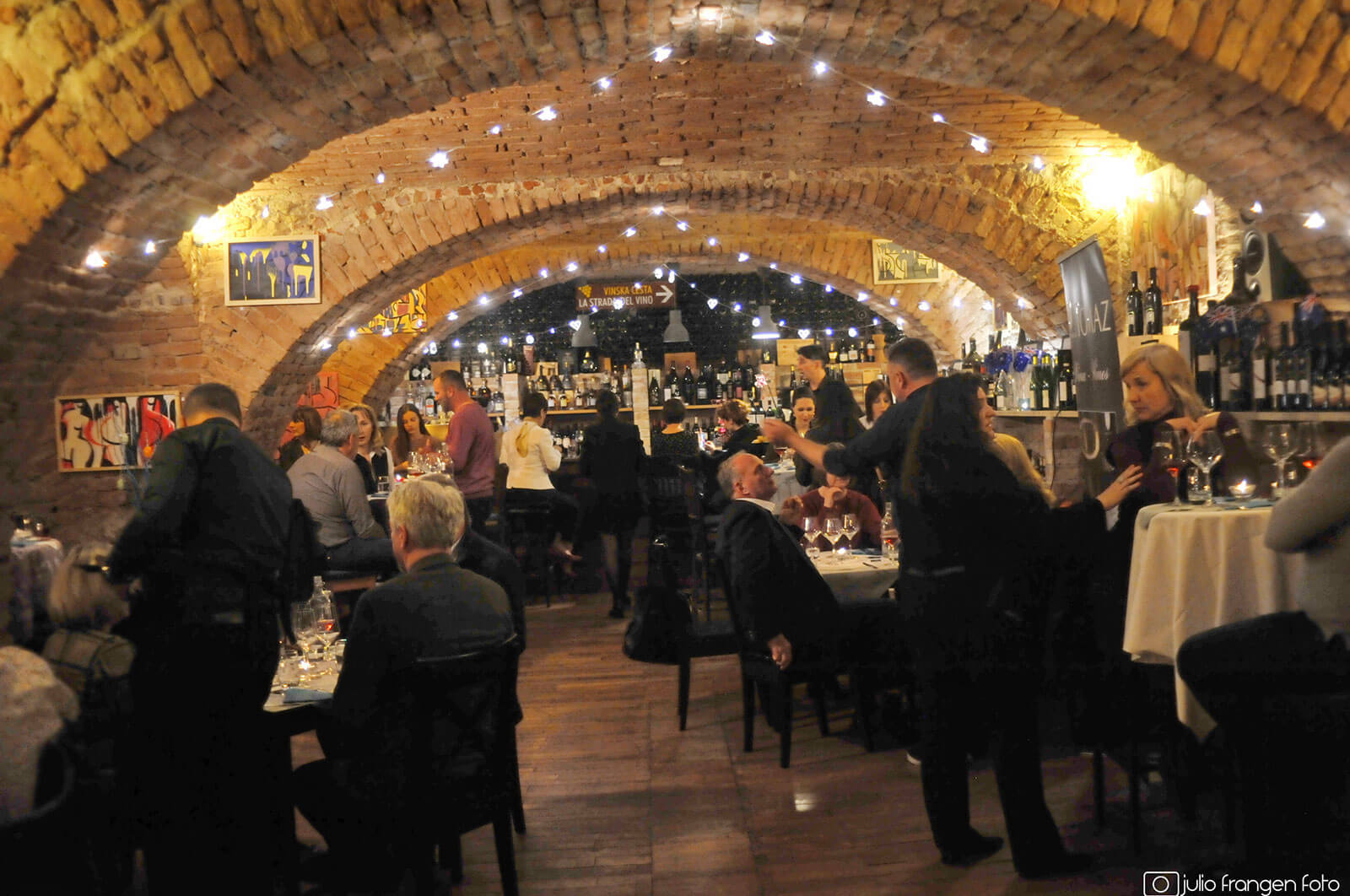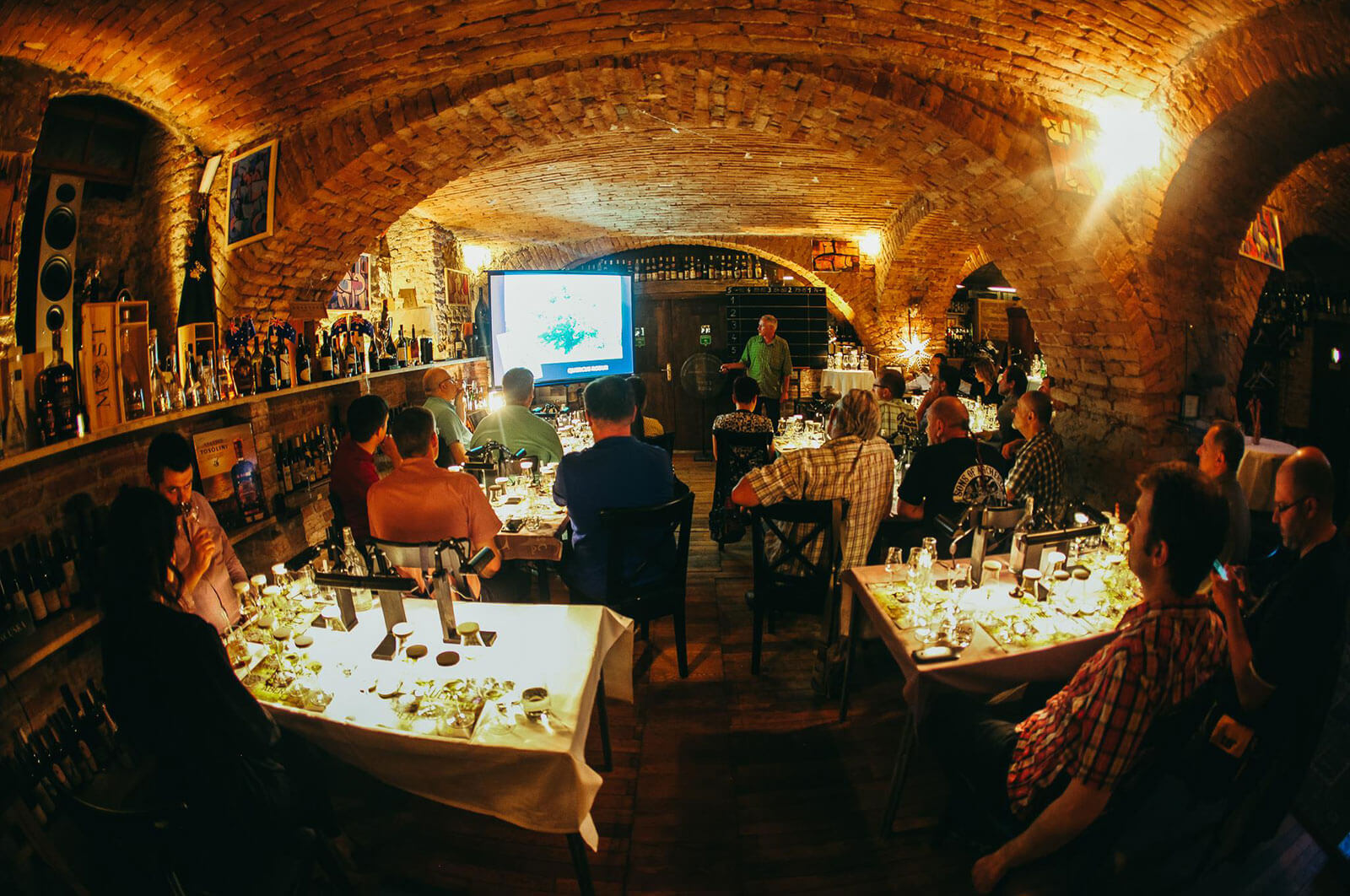 Wine shop
On the shelves of the wine shop you can find a fantastic selection of Croatian and foreign wines. Also available are high quality gourmet delights, such as, a variety of truflle products, the best extra virgin olive oils, wine accessories, spirits, cheese, meat products.
If you require assistance, the owners and their educated staff will talk through the selection.
Just when you think you've seen all this place has to offer, the hosts will reveal their biggest pride: an archived
selection of wines from Kutjevo and Belje cellars as well as a bottle of the oldest wine in Croatia – white
Burgundy dating from 1947.
By reputation Bornstein is known for their beautiful gift packaging which is a popular choice at Christmas time.
Wine Bar
In addition to owning one of the oldest and most beautiful wine shops in Croatia, the wine bar opened in 2015, attracting quests, not only with its rustic decor, but also with a rich wine card, with over a 100 selected wines from Croatia and world, including small wine snacks.
Quests commented that when they visited Bornsteins , they feel as though they are at home in the relaxed atmosphere.